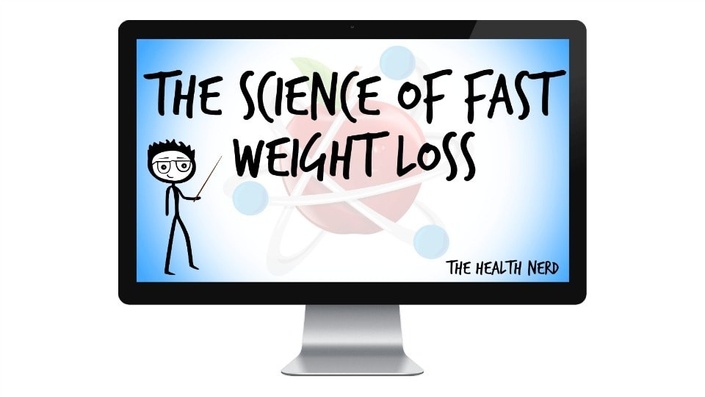 The Science of Fast Weight Loss In 2023
Lose 10+ pounds your first 21 days, drop inches off your stomach, and establish lifelong healthy habits with science!
Let's take a look at some of The Health Nerd's Clients...
---

Meet Shannon from Odessa, Florida!
She lost a total of 23.2 lbs using the methods behind The Science of Fast Weight Loss!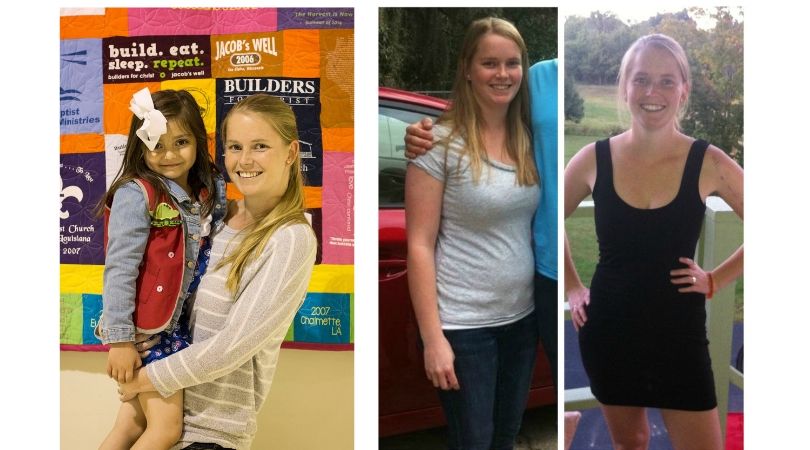 Shannon's weight got away from her during the holidays, and she was so busy that she ignored it for a few months. She used the lessons from the course to knock it all off and then some!
Meet Jeff!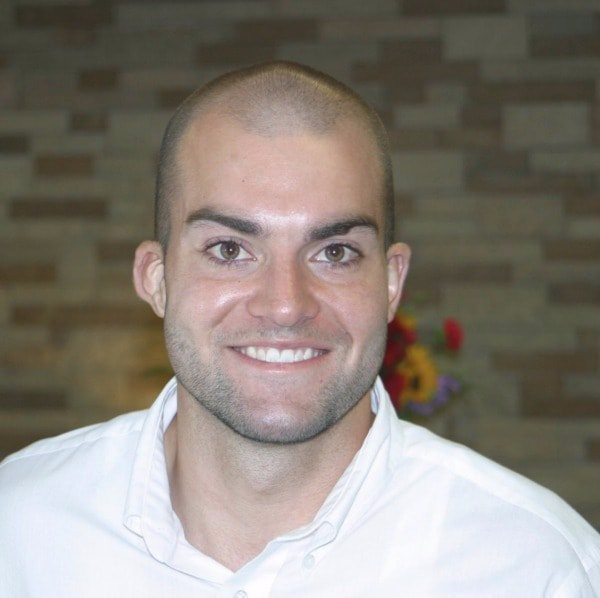 Jeff is from Keller, Texas and had a typical high school lineman body growing up. With the Health Nerd, he finally got a 6-pack!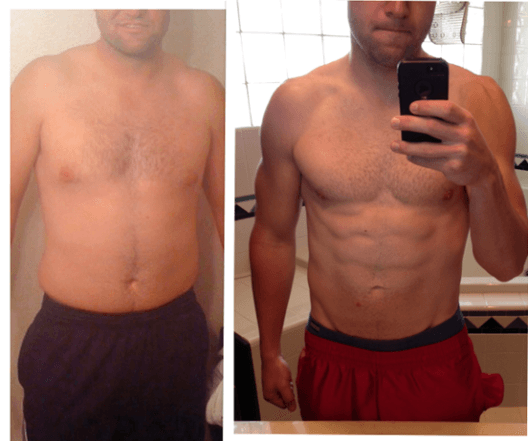 He lost a total of 31.7 lbs using the methods from The Science of Fast Weight Loss!
Does any of this sound familiar?
You're tired of all the gimmicks and marketing tricks.
There seems to be a new pill, powder, and potion born every minute in the fitness industry. Yet all the "life changing" things they claim never seem to come through.
Hit a weight loss plateau.
You've lost a little bit of weight and gotten some mild results, but just can't seem to break free. The free information out there can only take you so far.
Frustrated by all the conflicting information.
Do I eat carbs or don't eat carbs? Eat gluten or avoid it? Is dairy safe or not?? You want something that will work and quickly, and is backed by the latest science and evidence.
Waiting to live your life.
Are you waiting to live your life and be adventurous until you reach your physical goals? Are you putting off that career change, talking to that girl, or that wardrobe upgrade until you lose the weight?
Did you raise your hand to any (or all) of the above? Good. You are SO in the right spot.
You Can and You Will Lose the Weight. I Guarantee It.
With the Science of Fast Weight Loss, you will see fast results, including...
---
- 10+ pound weight drop in 21 days
- Steady and consistent weight loss results
- Faster metabolism
- Clothes will fit better
- Lose 3-4 inches from your waistline
- Improved skin and hair quality
- Less aches and pains in joints
- And so much more!
Meet Megan!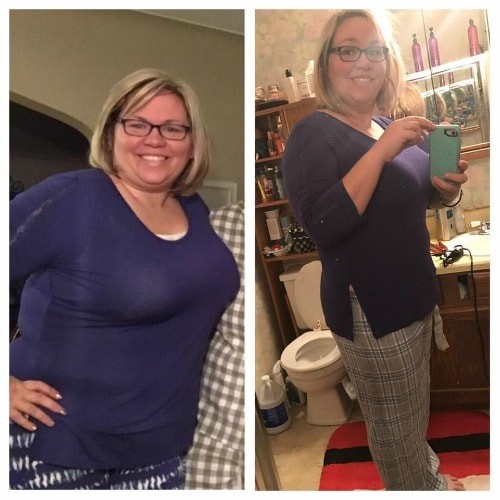 With just 3 months on our program, she has lost a total of 28 lbs!
Meet Mary, who lost 25 pounds on the program!
She said this in our private community support group: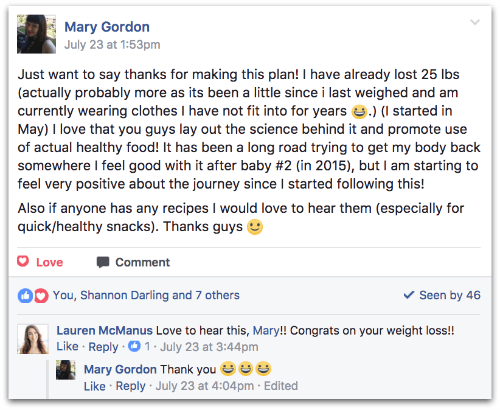 "Just want to say thanks for making this plan! I have already lost 25 lbs (actually probably more as its been a little since I last weight and am currently wearing clothes I have not fit into for years). (I started in May).
I love that you guys lay out the science behind it and promote the use of actual healthy food! It has been a long road trying to get my body back somewhere I feel good with after baby #2 (in 2015), but I am starting to feel very positive about the journey since I started following this!
Meet Gary!
Gary got incredible results in 3 months using the methods from The Science of Fast Weight Loss. Not only did he lose weight, revealing his abs (which he had never seen before), but he got a lot stronger as well!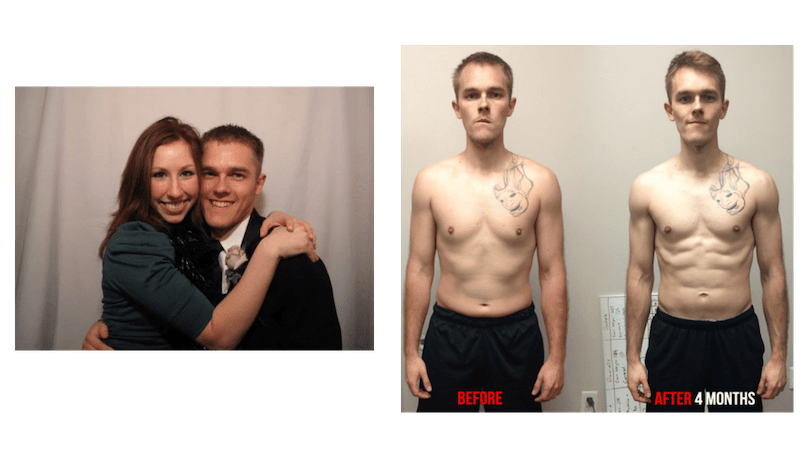 He lost 17.5 lbs with the methods found in The Science of Fast Weight Loss!
Have You Fallen Prey to These 5 Common Weight Loss Myths?
MYTH #1: It's Unsafe to Lose Weight Fast
This is a lie. Weight loss is weight loss, and losing 10 pounds your first 21 days is well within acceptable healthy limits. It's also well within what's possible once you tap into the techniques you're about to learn.
MYTH #2: It's All About Counting Calories.
It's not just about how much you're eating, it's what the food for you is DOING. Counting calories doesn't work for most people in the long term. The smart eating we're about to show you? It does.
MYTH #3: Detox? That Doesn't Do Anything...
Don't get over-concerned about semantics here. Abstaining from carbohydrates for a short period of time and then reintroducing is the quickest way to lose weight fast and reset hormone levels properly.
MYTH #4: Exercising More Helps You Lose Weight.
There are several research-backed and clinically-tested weight loss and metabolic boosting exercise techniques that take mere 30 minutes to notice fat burning benefits.
MYTH #5: You Don't Need a Plan.
This seems obvious, but you're 100% guilty of trying to lose weight without a plan. "I'll just watch what I eat" is what you tell yourself. The reality is that you'll lose track, forget what your plan from last week was and try something new this week, or bounce from idea to idea all year and end up like one of the statistics I was talking about when I said "the average person tries 4-5 diets per year." Pick a plan, stick to it, and see results.
It's time to change what you know about weight loss forever with:
The Science of Fast Weight Loss Video Course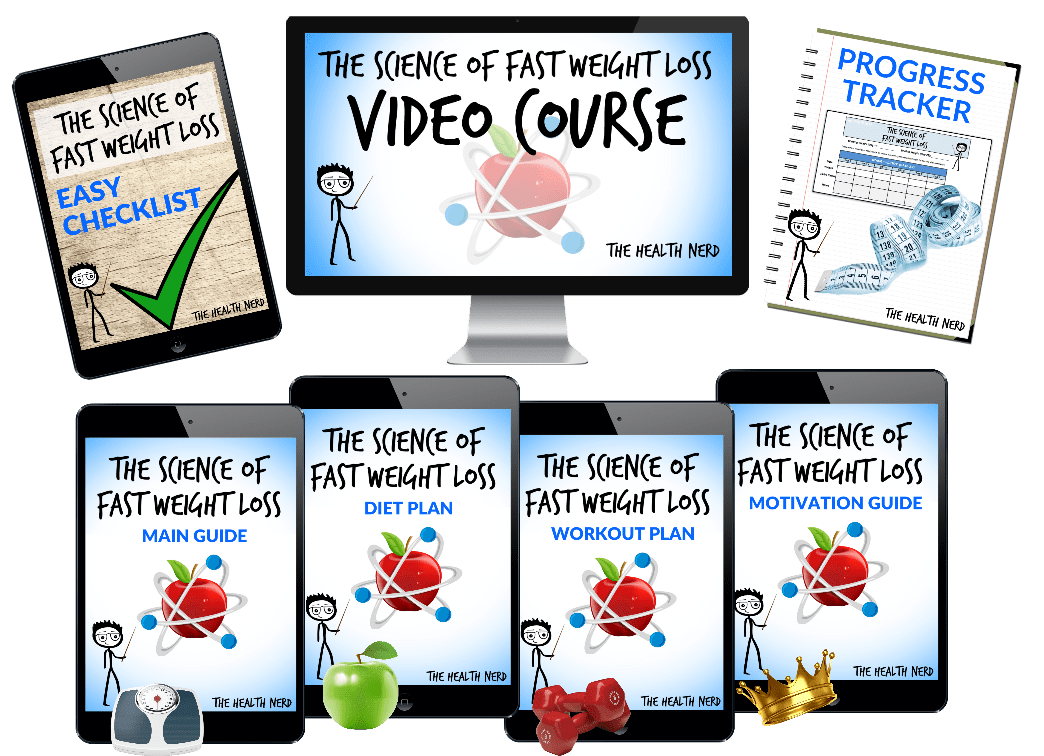 Everything You Need is Included...
Plus, we guarantee you'll receive all the knowledge you ever need to reach your weight loss goals so you'll never need to try another diet again.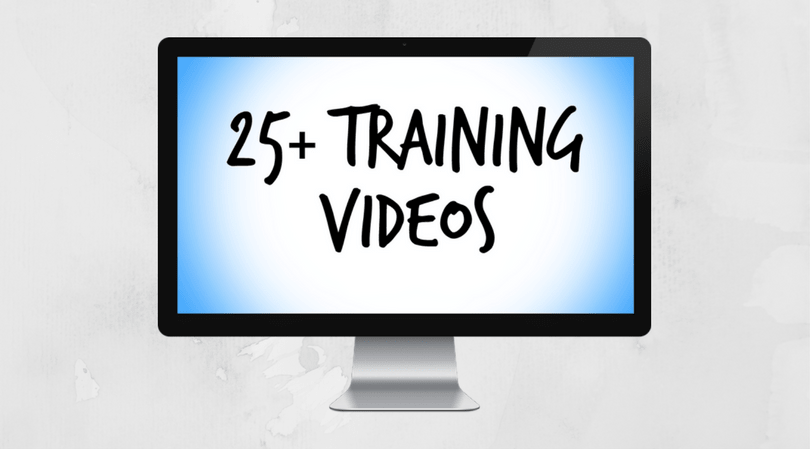 25+ Video Trainings and over 3 Hours of Awesome Weight-Loss Filled Content!
Take a peek inside...
Course Curriculum
Tools, Downloads, and Resources
Available in days
days after you enroll
Introduction to Fast Weight Loss
Available in days
days after you enroll
21-Day Fast Weight Loss Program via eBook Guides to Accompany the Course
Easy-to-use eBooks where you can read the content as well as watch the video lessons.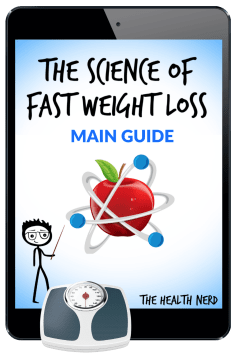 MAIN GUIDE
The Main Guide of The Science of Fast Weight Loss is more than just an introduction. This is a deeper look into all the science and research behind why we get fat and what exactly to do about it. You will learn:
- 10 Biggest Weight Loss Debunked by Scientific Studies
- Supplements and Nutrition Tricks to Help You Burn Fat Faster
- In-Depth Understanding of How to Lose Fat Fast
- Tons More
A lot of this information will be completely new to you, but it's important you understand it.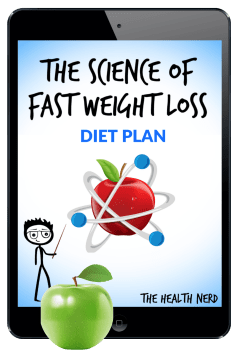 DIET PLAN
A diet plan actually made and created with the latest science in mind. Not a bunch of hype or a fad diet, just the facts and what to do about it. You will discover...
- Simple Instructions on What to Eat and When to Eat It
- Two Easy-to-Understand Stages for Faster Results
- A No-Fluff Plan and "No Time Wasted" Weight Loss Approach

The information in this guide alone has sold for $197+ as part of personal training programs!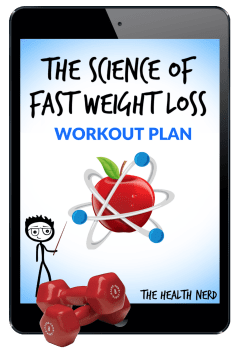 WORKOUT PLAN
Make workouts literally less "work" with a made-for-you plan based around fast fat burning exercises clinically developed to jumpstart your metabolism. You will get complete access to...
- Fat-Burning Exercises with Instructions
- 30-Minute, In-Home Workouts That Don't Waste Your Time
- "No Gym Needed," Long-Term, Results-Oriented Planning

You don't have to be a gym rat to burn fat. Instead of spending dozens of hours at the gym each week, we're going to show you how to maximize workout time so you can exercise less and lose more weight.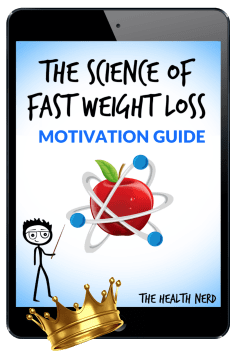 MOTIVATION GUIDE
From quick tips to "must know" motivation strategies, you'll be able to follow along as we describe multiple motivation methods we're willing to put our money on, including...
- 7 Habits of People Who Always Stay Fit
- How to Avoid the Things That Erode Motivation and Willpower
- Find and Stay Motivated to Living a Fit and Healthy Life!

This guide is our guarantee... the very piece of your fitness puzzle that lets us make this entire program absolutely risk-free.
"Go Anywhere" Resistance Circuit Training Workouts.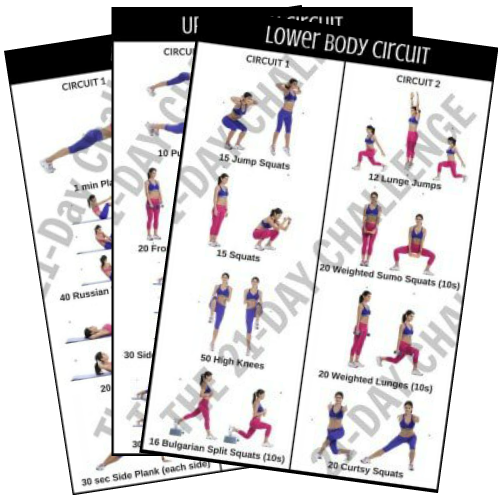 These workouts can be done from ANYWHERE if you have a set of dumbbells so no need for an expensive gym membership.

The Science of Fast Weight Loss can be accessed on your computer, tablet, or smartphone!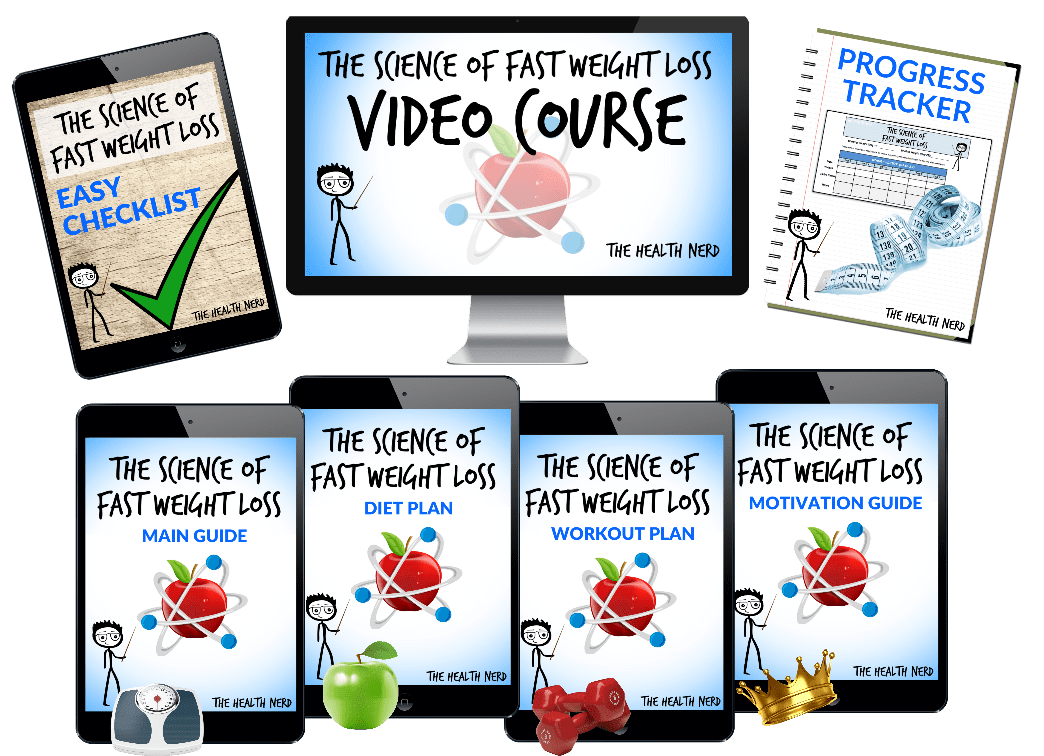 You will be given immediate access after purchasing, so you can get started right away!

When You Order Today, You Will Also Receive These FREE Bonuses: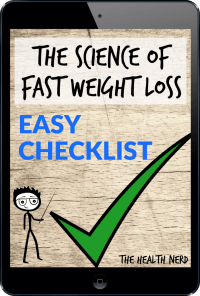 BONUS #1
---
Easy Printable Checklist
Use this day-to-day checklist to guarantee you're on track and moving toward your goals.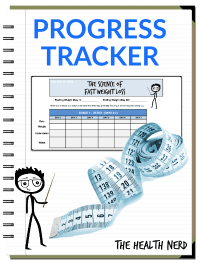 BONUS #2
---
Progress Calculator and Tracker
Simplify goal planning and track your progress quickly and easily with this included progress tracker.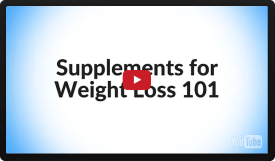 BONUS #3
---
Extra Module on Weight Loss Supplements
Two free bonus videos on the best supplements for weight loss for those of you that want an extra boost of help!
My Lose Weight Faster Philosophy Has Changed the Lives of my Clients:
---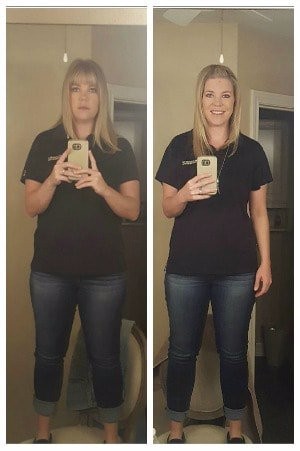 Leigh Lost 16.3 Pounds in her first 21 Days
"The biggest changes for me were how I felt about my body and the energy I gained with the program. I did lose a lot of weight, bit I also got a ton of energy from the majority of the challenge. It's a great feeling being so much lighter! Thank you!!!
The Science of Fast Weight Loss can be accessed on your computer, tablet, or smartphone!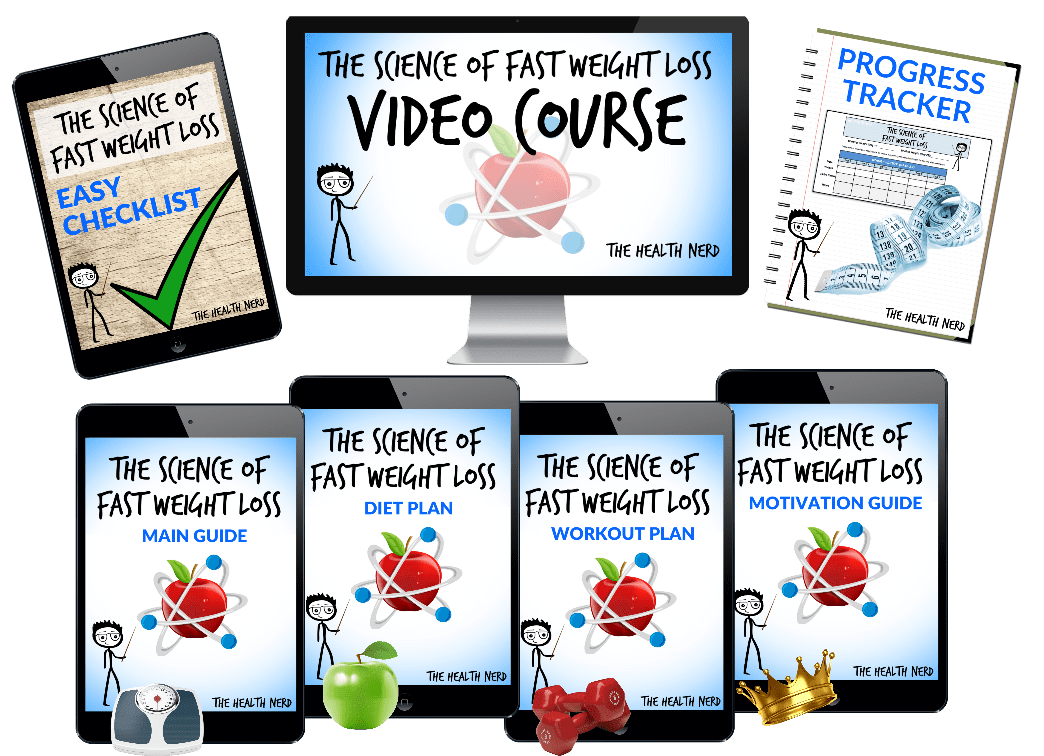 You will be given immediate access after purchasing, so you can get started right away!

Lose the Fat or Your Money Back!
---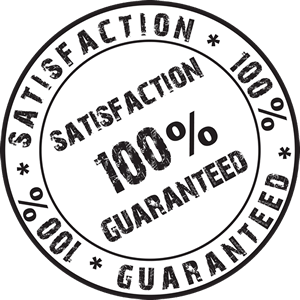 I'm incredibly confident that the Science of Fast Weight Loss Course I'm ready to take all the risk and guarantee your results.
Get results or don't pay a dime!
If you finish the course and are unsatisfied for ANY reason, just send an email to [email protected], and I will send you your money right back!
All I ask is for proof that you tried the course via photos of yourself, photos of the course-approved meals, or interaction via our free community group during your challenge.
All refunds subject to The Health Nerd's refund policy.

Frequently Asked Questions
What is the Science of Fast Weight Loss Course?
It's a diet program designed to help you lose 10-21 pounds in 21 days. Got more weight to lose? No problem! The program was designed in a way that it can be repeated in multiple rounds if you have more weight to lose! We have had many clients successfully complete 5-8 rounds and more!
Is there a guarantee?
Absolutely! If you finish the program and don't get the results that we have guaranteed (10-21 lbs during the 21 days), you can email us for a full refund. All we ask to complete the refund is that you show us that you tried the program via photos of yourself or your meals from the plan. This is to both ensure that you give the diet your best and to protect our digital content. All refunds and guarantees are also subject to the terms of our refund policy here: https://thehealthnerds.teachable.com/p/refund-policy
Is there a meal plan? What does it consist of?
Yes! There is a list of approved foods as well as a meal plan. The meal plan will tell you what type of food to eat and how much to eat every day that you are on the program. The approved foods includes lean protein, low-carbohydrate vegetables, and a few complex carbohydrates. It is a gluten-free, dairy-free, sugar-free, and nut-free diet.
Can I do this diet as a vegan or vegetarian?
This diet is a very high-protein diet, and is not suited for vegans. If you are a vegetarian, you will have the following sources to choose from: Tofu, Greek yogurt, plant-based protein powder, and eggs (if you eat them). The required protein is up to 100 grams/day, so you will need to eat at least 2-3 of the sources listed above to make this plan work for you. Beans are considered a carbohydrate for purposes of this diet plan, and nuts and seeds are not approved.
Who is the program NOT for?
Most people will find new information and new depth to losing when when you purchase the science of fast weight loss. That being said, there are a few people who will not find this information useful. Bodybuilders and Hardcore Vegans are two demographics in particular that should not buy this program. Bodybuilders should stick to a standard calorie counting plan, and hardcore vegans will not be able to get in enough protein that is required for this diet. Vegetarians will be able to make it work, but the struggle will be a little harder than for meat eaters because you're missing the satiety healthy, high quality meat provides! Fair Warning!
Do I have to buy organic food or crazy supplements?
Only if you want to. Our diet is about being healthy from the inside out, but organic is definitely not required!
What if I have diabetes or pre-diabetes?
If you are pre-diabetic, this plan will absolutely work for you! We have many clients that are no longer pre-diabetic after eating on our plan for a few months. If you have type II or type II diabetes, this plan is probably not ideal for you. It starts out with a week-long detox from carbohydrates and is not ideal for those that need to pay close attention to their blood sugar. You should always consult a doctor before beginning any new diet plan.
Will this diet work for me if I have a thyroid problem (hypothyroidism, hyperthyroidism, etc.)?
Yes, absolutely! This program is great for those experiencing thyroid problems such as hypothyroidism or hyperthyroidism. The diet avoids all sugar, refined carbohydrates, and processed foods. There are also no other commonly known inflammatory foods such as dairy or gluten on this plan. It is a whole foods based diet of lean meats, low-carb vegetables, and a few complex carbohydrates. We have even had clients that have had a reduction in their hypothyroidism meds while on this program!
Does this diet work for women with PCOS?
Insulin resistance is often the biggest problem that women with PCOS face. The program starts out with a detox from carbohydrates, which greatly helps combat insulin resistance. The lean protein, high-fiber vegetables, and anti-inflammatory foods in this diet make it a great option for those experiencing PCOS. We have many clients with PCOS that have had great results from our program.
Do I have to exercise? What if I am unable to exercise?
You do not have to exercise to get the guaranteed 10-21 pounds in 21 days. If you are unable to exercise, you will still lose the weight (although, it does help). If you do decide to try the workouts, rest assured that we will walk you through every exercise, step-by-step. Everyone from a complete newbie to someone with intermediate experience could pick up this program, start out, and get fast results!
Won't the weight come back?
You shouldn't experience any rebound weight from this plan as long as you continue eating a healthy diet beyond the program . If you ever gain any weight back (vacation, travel, weddings... we get it!), you can simply restart the program at any point in time to knock the weight back off!
Is my credit card secure?
Credit card security is extremely important to us. That's why we've partnered with Stripe to handle the billing and provide a secure socket layer, 128 bit encryption. Frankly, your credit card data is much safer making an online purchase through our secure site than it is using it to pay for gas or buy food at a restaurant. So feel comfortable knowing that your transaction is 100% completely protected from fraud.
What type of foods does this diet consist of?
This diet is a whole foods based diet, consisting of lean protein, low-carbohydrate vegetables, and a few complex carbohydrates. It is a gluten-free, dairy-free, sugar-free, and nut-free diet.
Who exactly is The Health Nerd?
Here's the deal...I'm not going to reveal that information anywhere publicly for a long time. That being said, if you purchase this program, you will end up knowing who is behind the channel.
How do I get started with the Science of Fast Weight Loss?
Just click the big button below and you'll get the product instantly. You can make a payment via Paypal, Credit Card, and Debit Card and the whole package will be in your hands in less than 2 minutes after payment.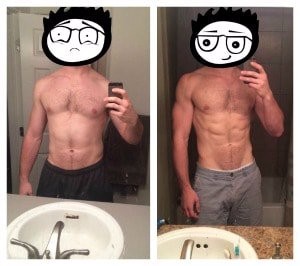 The Health Nerd, Fat Loss Expert
- CSCS, Certified Strength and Conditioning Specialist
- ISSA, Certified Nutrition Specialist
- NESTA, Certified Personal Trainer